In football goalkeeper is the most important player in a team. He is the last man to defend his team while other team is striking. In penalty strokes also goal keeper is the only man to save his team from losing or helps his team to win. There were many legendary goalkeepers in the history. In the following there is a list of top 10 goal keepers from the last decade,
1. Julio Caesar de Espindola
He is a Brazilian footballer who is currently a player of Internationale of the Italian Serie A where he is appointed as a Goalkepper. In 2009 he was felicitated as the best goalkeeper by IFFHS and also Serie A Goalkeeper of 2009. This prolific player started his career as an international footballer in 2003 and was included in 2003 FIFA Confederations Cup.
He is a Spanish Goalkeeper who also plays for Real Madrid He led Spain to their first championship in 44 years, the European Championship. In 2010 he also lead Spain in the FIFA World Cup. He is one of the best Goalkeepers of Europe also became the first capped Goalkeeper ever in the UEFA Champions League.
The Italian footballer is goalkepper of the Italian nation football team and played for  Juventus of Serie A. He has a highest record of being called the Serie A Goalkeeper of the Year for eight times. He was named the Italian captain of football team for Euro 2008.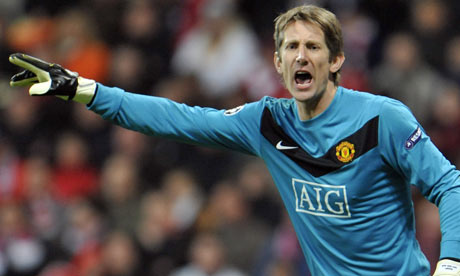 He is a Dutch footballer and also plays for the English club of Manchester United. He  won the UEFA Champions League with Ajax and Manchester United in 1995 and 2008 respectively. He has been titled the best European Goalkeeper in 1995.
He is a Russian footballer who played for CSKA Moscow, a Russian championship. He also established a favorable place in Euro 2008.