Time is the most important thing in this world. Watches were made to see time. But watches are mostly used for style and fashion. Expensive watch is a symbol of your luxurious life. In the following there is list of top 10 most expensive watches in the world,
1. Joaillerie 101 Manchette
Joaillerie 101 Manchette is made by Jaeger-LeCoulture, is the most expensive watch of the world. There are gold, silver and diamond cabochons. These watches have 576 diamonds and 18 carat white gold, there prices vary from the amount of jewels it has even they have 400 diamonds too.
This watch is manufactured in Vacheron Constatatin These are limited edition watches with 18 carat gold; the buckle is made of pink gold. It has features like sunset time, second time zone, minute repeater and a tourbillion device.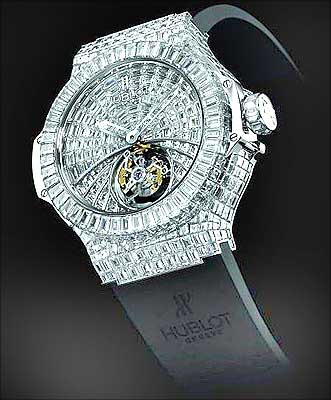 Big Bang Chronograph
is manufactured by Hublot, Bunter SA; Hublot is in alliance with a diamond setting workshop. Worth of this watch 1 million dollars, only the diamonds are seen on this watch and everything else is totally disappeared.
4. Classical Billionaire Tourbillion
This beautiful watch is manufactured by Corum and wears 850 diamonds; this watch is manually wound with 90-hour power reserve. Its price is 998,000 dollars.
5. Tenica Skeleton Chronograph
Tenica Skeleton Chronograph
is manufactured by Parmigiani Fleurier This has a platinum case and has a minute repeater, tourbillon and chronograph. It is worth $850,000.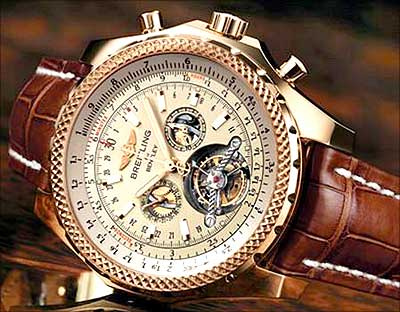 This one is manufactured by Blancpain, it boasts a minute repeater, split-seconds chronograph, tourbillon, perpetual calendar, moon phase and an automatic winding mechanism. This watch has crocodile wristband which gives it a great look. This watch worth is $785,000.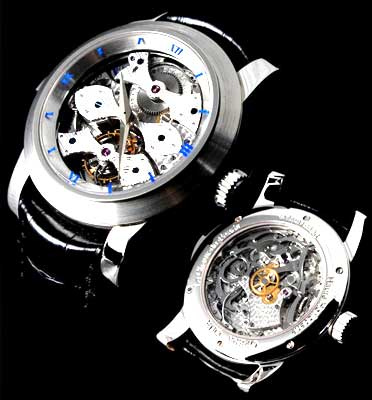 Opera One
is manufactured by Girard-Perregaux, it has a 75-hour power reserve, minute repeater, manual winding and lot more. It is worth $495,000.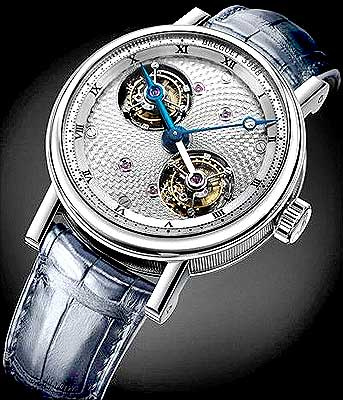 It comes with an image of solar system. It has 95% pure platinum case and is worth $329,000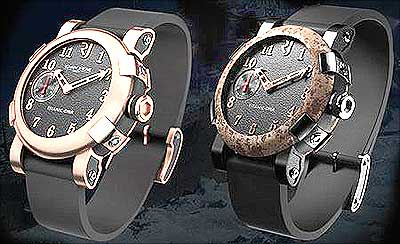 This watch is made from the hull of the Titanic and is manufactured by Romain Jerome which is a Swiss Jeweler. Its metal has been mixed with the shipbuilding steel. These are worth $152,435.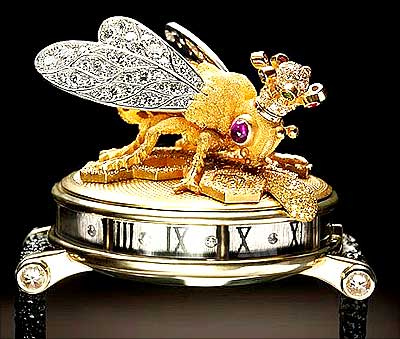 Zadora Timepieces
were manufactured by Andreas von Zadora-Gerlof, it wears black and canary yellow diamonds, and peer shaped emerald eyes and a baroque south sea pearl in its mouth. It is worth $150,000.